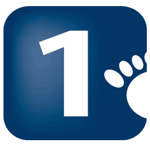 Following the success achieved by ONEPASS DAY (3° Edizion) held last november where some of our customers have personally introduced their own on-field experiences and their tight and continual cooperation with ES, we are glad to invite you to "ONEPAS DAY : New Applications" which will be held on Friday October 18, 2013, by the EURO HOTEL REIDENCE in Concorezzo(MB).
A meeting dedicated to our ONEPASS test systems where functional and ICT test coexist in one system and EASY2FUN both performing and competitive!!
I-tronik, our partner and leader company in distribution of machines for production in the electronic industry, shall participate at the event.
All participants will be made an advantageous proposal for the purchase of a demo system!!
For more information and/or to confirm your participation send a mail to s.lodetti@electronicsolution.it or call Mrs. Sara Lodetti  (Phone. +39.039.61111232).